About Los Angeles Carpet Cleaning
Los Angeles Carpet Cleaning .us have become the most trusted name in providing cleaning and maintenance services in the Los Angeles area due to our proven track record of first class quality and impeccable customer service.
Whether you require our services for house cleaning, office cleaning or even industry cleaning, you need look no further than Los Angeles Carpet Cleaning .us to provide you with the finest cleaning and maintenance in town-at honest, competitive prices.
Your satisfaction is our business. You will always get professional, courteous service combined with outstanding results-at a level our competitors cannot outperform.
We employ only the most skilled technicians, 21st century technology, and the finest scientifically engineered cleaning materials in order to achieve the results you demand.
Our motivated personnel aim to please and take pride in their work. Courteous and professional at all times, they combine their talents to get the job done smoothly, quickly and efficiently.
Los Angeles Carpet Cleaning .us is fully licensed, insured and bonded.
We are capable of handling any domestic, industrial or corporate project.
With time-tested expertise in providing top quality cleaning and maintenance services, we have become the industry leader in the Los Angeles area. Our technicians main dispatch point: 175 W 1st St, Los Angeles, CA 90012.
We're passionate about being the best and it shows. We realize that excellence is a win-win situation-it benefits you, our valued customer, and us.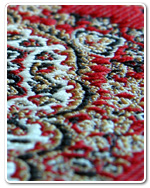 We provide for all your cleaning and maintenance needs including:
Carpets and rug cleaning
Window treatment
Water and flood damage treatment
Maintenance and moving cleaning requirements
Car interior cleaning
We offer prices that fit your budget. Estimates are free and never contain hidden costs.
Health and environment have become issues of concern in the new millennium. That's why at Los Angeles Carpet Cleaning .us we use biodegradable and non-toxic cleaning agents-safe for use in the proximity of children and pets.
At Los Angeles Carpet Cleaning .us we appreciate your business and aim for your complete satisfaction. We promise you the best service in town.
Our quality and service know no boundaries!
Call us 213-596-9756 for a free estimate for all your residential, commercial, and industrial cleaning needs.