Professional Carpet Cleaning
Los Angeles Carpet Cleaning .us Gives New Life To Your Carpets.
It's a fact that carpets and rugs are subjected to years of punishment.
Pets, children and visitors bring dirt into your home, which finds its way into your carpets. And as years go by, your carpets begin to look old and worn.
Call the carpet cleaning experts at Los Angeles Carpet Cleaning .us to get your carpets looking clean and beautiful once again. Using state-of-the-art equipment and advanced cleaning materials, we can breathe new life into your carpets. Your carpets will once again be cheerfully colored and spotless.
We want you to fall in love with your carpets all over again!
We employ a professional staff of carpet cleaning experts who will come to your home and service your carpets according to the highest industry standards.
Our modern carpet cleaning equipment is the last word in cutting-edge technology, making it easy for our experts to remove dirt and other materials from deep within carpet fibers.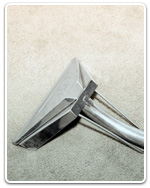 Employing leading-edge technology, our experts effectively remove dirt and other materials from deep within carpet fibers.
Whatever treatment your carpets require-low moisture, steam carpet cleaning, dry compound or others-we've got what it takes to reawaken their original beauty.
For all our carpet and rug cleaning services, we employ only the safest and most environmentally friendly materials.
Your carpets will look and feel cleaner-fresher in color and texture. And if your carpets were looking especially old and worn, you'll be impressed with the change.
Feel secure that we use only safe, biodegradable, non-toxic and non-irritant products for cleaning carpets and rugs. We always adhere to manufacturer's recommendations.
Los Angeles Carpet Cleaning .us provides these quality carpet cleaning services:
Shampoo
Hot water extraction or steam carpet cleaning
Foams
Absorbent Dry Compound
Bonnet/Pad Cleaning
Oriental & Rug carpet cleaning
Pet stain and odor removal
Sanitizing and disinfecting
Specialty and delicate rugs
Spot and stain removal
Wall to wall carpets
Non chemical carpet cleaning
Water damage restoration
Los Angeles Carpet Cleaning .us invites you to enjoy the benefits of our carpet cleaning company's services.
We guarantee your satisfaction!
Call us at 213-596-9756 for a free estimate on all your residential, industrial and commercial carpet cleaning requirements.
Vacuum periodically to remove dirt, dust and other particles.
Dust is enemy number one, and the longer it stays, the deeper it is embedded. We suggest using an upright vacuum with a beater bar for best results.
Dirt, in contrast with daily wear and tear, is the largest single contributor to the early downfall of carpets. While not visible to the eye, carpets act as a magnet for oil, lint, pollen and pet hair.
Lengthen the life of your carpet: Have cleaner rugs by rearranging the furniture in rooms. Carpeting that wears evenly will last years longer and stay cleaner longer.
Home cleaners: These are great for spot cleaning, but they do not have the power of equipment used by professional cleaning companies. So maintain your rugs with your home cleaner but call a professional at regular intervals for a general cleaning.